After spending 3 month in Slovenian and Spanish oak, the Syrah grapes depelove toasty and smoky aromas, keeping the floral notes and delivering fruit forward flavours.
It is a young red wine that reaches its best expression in youth.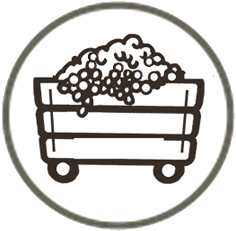 Ruby red colour with purple reflections

Fresh red fruits, violets and hints of menthol.

Dry, fruity some smoky flavours with a spicy and refreshing aftertaste

Storage temperature 14 - 16 ° C Best Served at 14 - 16° C

Cold meats that have been cured or smoked and grilled red meat
Premios Vinari 2015
Premios Vinari 2015 – D.O. Tarragona