Vino Priorat Lo Cabaló Reserva
High end reserve red. Priorat at its greatest expression.
Each one of the components of the blend contributes to the complexity of the final result just like the combination of French and American oak, that will provide elegant aromas, highlighting the black fruit character complemented by notes of toffee and vanilla.
In the palate there's a silky texture, flavours are intense
With the right care, a bottle of Lo Cabaló can age for more than 10 years.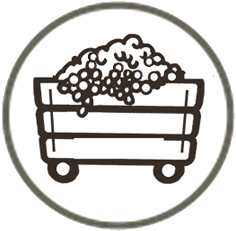 75% Garnatxa, 10% Merlot, 10% Shyrah, 5% Carinyena

Garnet red colour with tawny reflections

Dried fruits, baking spices, cocoa, coffee vanilla and toast

Black fruit with hints of ripeness, vanilla and toasty flavours. All of those characteristics followed by a persistent minerality

Storage temperature 14 - 16 °C Best Served between 16 - 18 °C

Duck magret, grilled meats, spiced sauces.